Research from Richardson's 2019 selling challenges study reveals a panoramic view of the changes confronting sales professionals today . Hundreds of sales professionals responded and the research revealed a result that really struck a chord here at Chilli: The need for contextual agility in selling to adapt to complex buying factors and misaligned stakeholders.
Sales professionals need to be more agile. As business cycles are accelerating and competition escalating, effective selling skills are no longer enough. Sales professionals also need the ability to read each and every selling scenario and understand which skill is needed for that moment. They need more than just a range of skills. They need to know how and when to use each of those skills. They need to be able to shift from one capability to another seamlessly, sometimes in the span of a single conversation. Agility drives momentum.
Ng-Mak believes that high performing sales leaders differentiate themselves by putting learning and development at the centre of their relationships with their sales teams. They need to be invested in helping their sales team understand what types of skills are needed to be successful in sales today. They also need to consider the most effective medium to transfer the knowledge, not only do people have different learning styles but different concepts are learned more effectively through different mediums.
Despite the continuous changes to the sales industry, one critical aspect has remained constant – sales is a relationship driven business. It is important to note though, that this relationship is not just between seller and buyer but with all the touch points into a business including social media, marketing content etc. The one size fits all approach no longer works in our interconnected world. People want as much choice and control as possible and therefore it's no longer enough to solely possess traditional selling skills.
Effective sales professionals need the agility to leverage each of their skills in the right place, at the right time, in the right way. This need for agility in selling aligns with our values here at Chilli in more ways than one. Dynamic thinking is encouraged in the training we do through mindset (our own and that of others), critical thinking and behavioural understanding. Working with genuine human engagement is something we are all passionate about and have a lot of fun with in the classroom.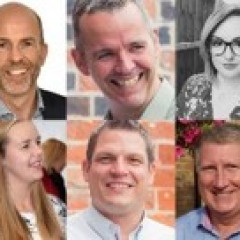 To make a sustainable change to your people performance with real world focus learning, enquire about our 90 day programme of learning to promote confidence in embedding skills and behaviour changes that is designed specifically to fit your business.