2019 has begun with a bang and here at Chilli we are already creating highlights of the year. At the end of January Peter Starr, founder & MD of Chilli Pepper Development Ltd collaborated with Coventry University and the Institute of Sales Management (ISM) in order to inspire university students into a career in sales. Peter drew on his 8 years of experience of growing multi-million-pound sales teams to talk about ethical and professional selling in the 21st Century.
Peter was joined by Roger Bradburn – COO & Director of ISM who shared his experiences and standpoint on sales ethics; along with Michael Bibb CEO from Carpe Diem Financial Planning. Bentil Oduro – course leader & lecturer in Sales and Marketing at Coventry Uni invited us to inspire 3rd Year graduates to enter a career in sales, to disperse the negative stereotypes and give the students insights that will help them with their first sales interviews.
Peter Starr commented:

"It was a genuine pleasure to start our university workshops, bringing together some outstanding graduates with business professionals who volunteered their time to inspire and motivate others. I often hear that there is a shortage of quality people in the sales recruitment circles, however, these grads show otherwise! I think recruiters and companies need to work really hard to attract and retain great people; but great people are definitely out there!"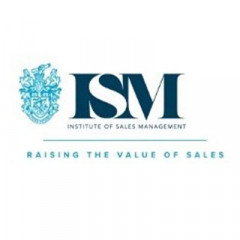 The Institute of Sales Management (ISM) is a not for profit membership organisation representing sales professionals in the UK and internationally. The ISM is recognised by the UK Government's regulator of OFQUAL as an awarding organisation to offer qualifications in sales & sales management.
Chilli Pepper Development Ltd was founded by Peter Starr in 2016 and we love to work with businesses and people who need change to happen. Working primarily across leadership, sales and service teams we design specific learning solutions to your specific business needs.